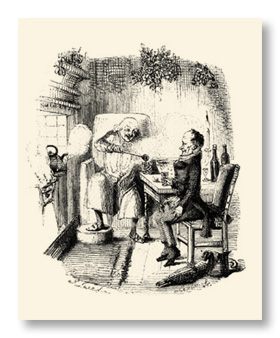 For an inspiring beginning to the Holiday Season, join Canadian theatre greats
David Gardner
,
Charmion King
and
RH Thompson
for a dramatic reading of Charles Dickens' holiday classic,
A Christmas Carol
, Wednesday, December 6, 2006 at 7:30 p.m. in the Great Hall of
Hart House
, University of Toronto. This year's reading also features musical performances by the University of Toronto Master Chorale and students of the Faculty of Music. A reception for performers and the audience follows the reading. All proceeds from the event will be donated to the University of Toronto Food and Clothing Bank.
For further information, please contact
Jason Murphy
, Chair of the Christmas Carol Committee.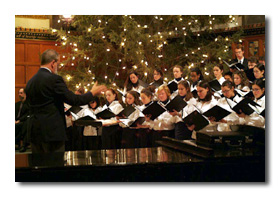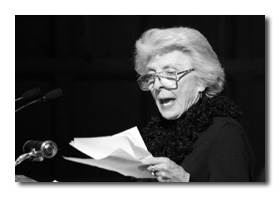 The
U of T Christmas Carol
is one of over a hundred readings of Charles Dickens' timeless classic,
A Christmas Carol
, taking place across Canada this holiday season. The readings are the brainchild of Judy Maddren of CBC Radio. For information about readings in your community, please visit
Ms. Maddren and the CBC's central webpage
.
The U of T Christmas Carol is being organized by students and recent graduates of the University of Toronto. Its purpose is to raise money and awareness for the University of Toronto Food and Clothing Bank.
The history of the readings goes back to Dickens himself, who originally read the Carol aloud to benefit his favourite charitable causes - the poor, the illiterate and children. For further details on this history
click here
.
Previous years' readings, featuring such distinguished alumni as The Hon. Mary Anne Chambers, David Gardner, R.H. Thomson, CBC Radio's Kevin Sylvester and Avril Benoit, Dr. Robert Buckman, Charmion King, Guy Gavriel Kay, and Russell Braun have been sell-out successes, raising thousands of dollars for the Food Bank.
We hope that you and your family will join us for what promises to be another wonderful beginning to the Holiday Season, full of laughter, song and great story-telling.